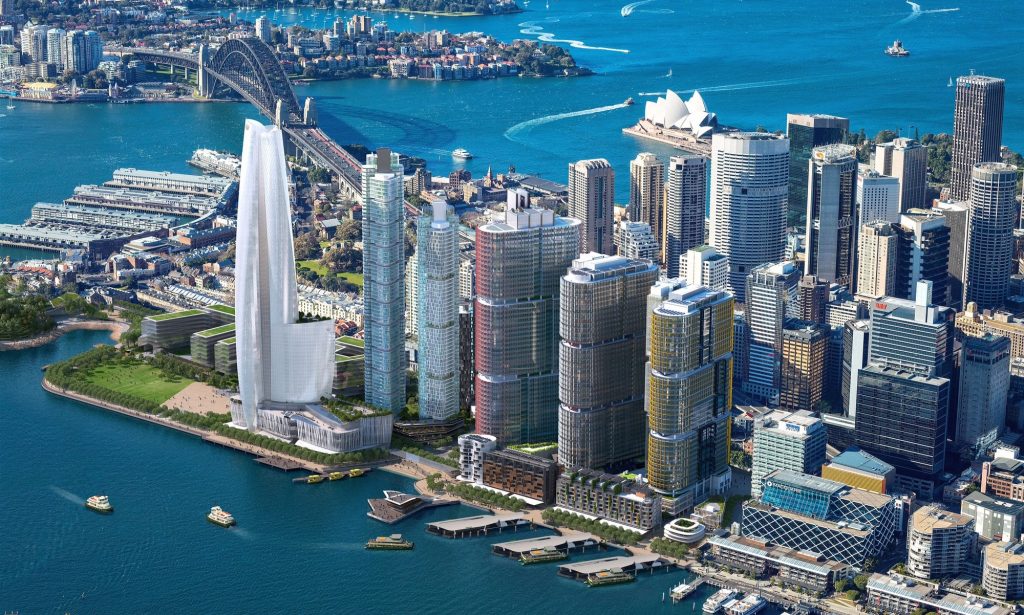 Project: Remediation of Former Manufactured Gas Plant (Coal Fired Gasworks)
Location: Barangaroo Site, Sydney NSW
Client: Barangaroo Delivery Authority
Barangaroo is a waterfront site located on the foreshore of Darling Harbour on Sydney Harbour.  A gasworks operated on the site and what is now Hickson Road from the mid 1800s to the early 1920s. In the mid 1920s the aboveground gasworks structures were removed but much of the underground structures that had been cut into the sandstone bedrock and containing coal tars and associated products.  The Barangaroo Delivery Authority are now responsible for the management of the remediation of the contamination remaining as a result of the former gasworks.
CONSARA was engaged in 2014 and 2015 by the Client as it's Contamination and Remediation Technical Advisor during planning of remediation of the former gasworks and associated contamination located on the areas referred to as Stage 1b, Stage 1c, Block 4 and 5 and Hickson Road.
This role comprised providing high level strategic and technical advice on all aspects of the remediation and management of the contamination; detailed review and interpretation of the existing reports and documentation;  advice on nature and extent of contamination and remediation as defined in the Project Delivery Agreement; advice on remediation approach, scoping, including detailed methodologies for specific aspects, including excavation, materials handling, treatment works, environmental monitoring, waste classification, immobilisation approvals, operation of odour control enclosures, water treatment plans, validation and similar; Inputs into and interpretation of third party prepared detailed order of magnitude cost estimates; detailed scoping and costing of all the components of the remediation works applying various scenarios; advice on practical implementation of the remediation works both on the ground and in terms of cost allocations – constraints, opportunities and similar; advice on cost allocation of the remediation works; advice on the physical 'on-ground' remediation works and how they would be conducted once works commenced; advice in relation to the role and scope for the NSW EPA Accredited Site Auditor and of the BDA nominated Environmental Site Representative; advice in relation to the nature and extent of works required to satisfy Environment Protection Licence (EPL) EPA's requirements for the Voluntary Management Proposal/s and Declaration Area, including anticipation of how the end of remediation project will be closed out and the likely future regulatory requirements.